PRESS RELEASE: The Fleet of 113 yachts is ready to race the A. Le Coq 58th Moonsund Regatta |
The 58th Moonsund Regatta is the largest offshore event in the Baltic countries and this time it is extraordinary as the regatta opens in Tallinn, on the last day of the Tallinn Maritime Days. During the coming week 660 sailors on 96 yachts from Estonia, nine yachts from Russia, five from Latvia, two from Finland and one yacht from Lithuania will establish the best in three classes and seven groups. The regatta will also ascertain the Estonian offshore champions in classes ORC III and Folkboot.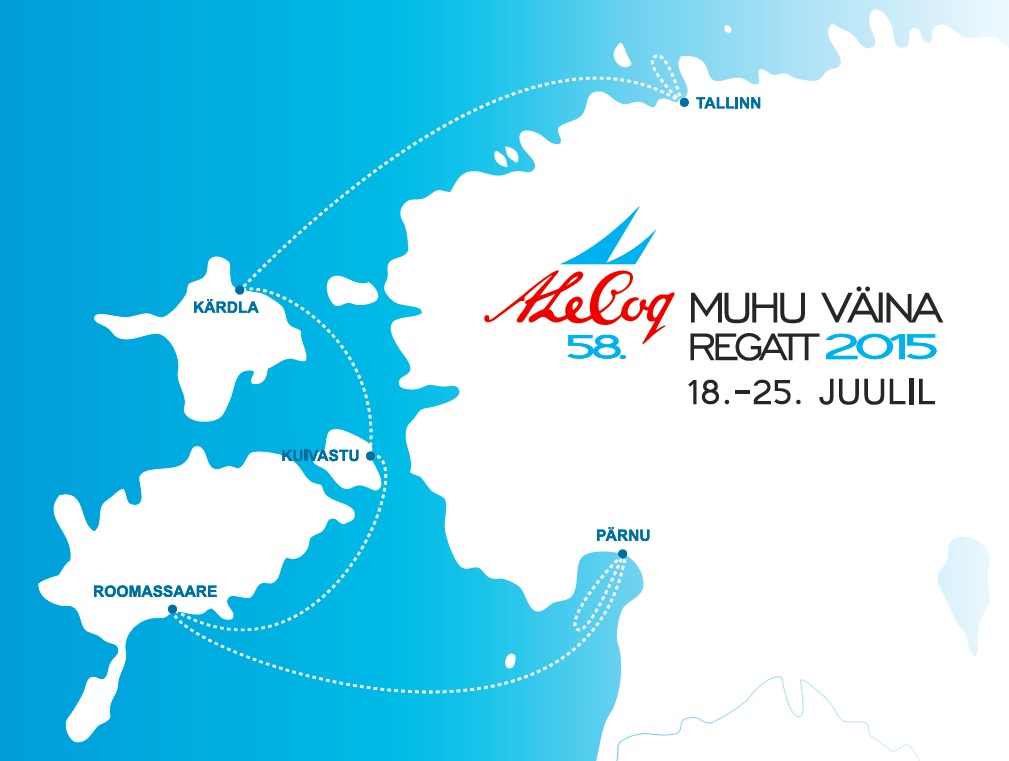 The regatta will start in Tallinn on July 19 and will sail through Kärdla, Kuivastu and Roomassaare harbours to Pärnu where the award ceremony will be held on July 25. In Tallinn fans can go on sea to follow the short circle and the first and last races will also be broadcast live by Postimees online.
The opening ceremony will take place on Saturday, July 18, at 19:00 on the large stage of the Tallinn Maritime Days in Lennusadam (Seaplane Harbour) and the opening event will find its culmination in the Night Song Festival at the same venue. The races start the next day at 12:00. Postimees online will report the first race live on big screens and the event will be broadcast by Kalev YC commodore and the 2014 ORC group B world champion from yacht Forte Kalev Vapper.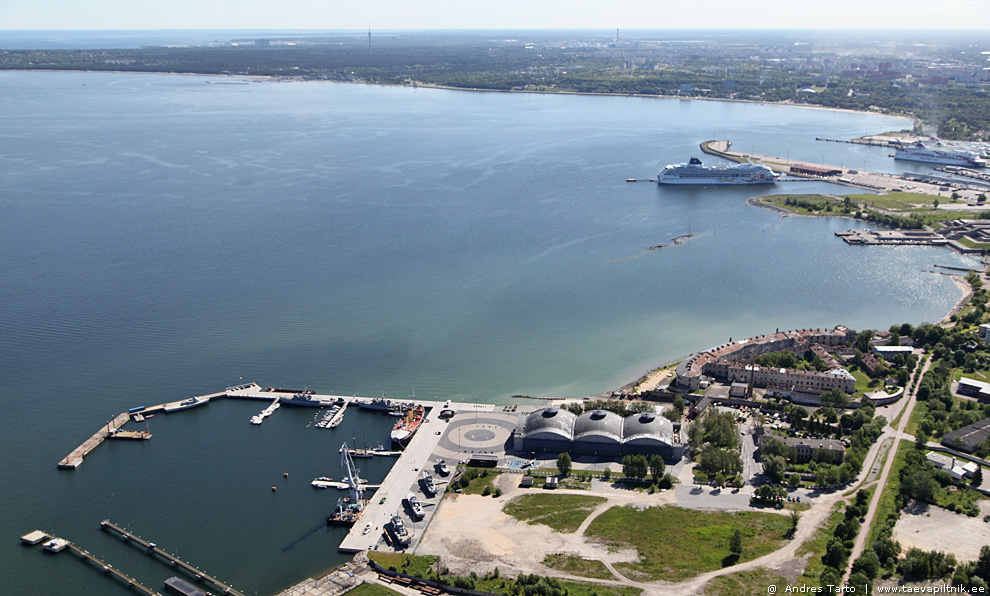 The first circle will take approximately an hour and a half and thereafter the yachts will set sail towards Kärdla in Hiiumaa. The island will be reached at night or early morning, depending on weather conditions. Hiiu local government, Kärdla municipality and yacht club Dago in cooperation with many others have made huge effort to improve the area and develop the local harbour which is now really something to see. The race-free Monday will be hosted by Grillfest which will provide both good food and a lot of entertainment.
Tuesday, July 21, will take the sailors to Kuivastu harbour on Muhu Island and Roomassaare on Saaremaa will greet the regatta on Wednesday. Both evenings will have a lot of entertainment organised by localities. The longest leg of the competition is from Roomassaare to Pärnu. On Friday the Sorgu circle is raced and the evening will be spent in Pärnu Yacht Club after a festive dinner. Final results will be announced after the final circle in front of spectators and Postimees will broadcast it live again. The A. Le Coq 58. Moonsund Regatta will conclude in Pärnu Yacht Club on July 25. The whole program can be found here:
http://muhuvain.ee/regatta-2015/port-events.
You are welcome to follow the entire regatta online as all yachts will have GPS-trackers. All entertainment in harbours is free to all sailors and fans.
There are seven racing groups in three classes (ORC, ESTLYS and Folkboot). The ORC classes will be judged according to the Performance Line Offshore/Inshore method and the ESTLYS groups use corrected time method. The Folkboot winner is the one to arrive first.
The list of participating yachts is here:
muhuvain.ee/regatt2015/osavotjad
Only the smaller ORC III group yachts will race for the Estonian champion title during Moonsund Regatta while other ORC classes follow the international format of shorter races and establish their champions during the Danske Bank Estonian ORC Championships in Pärnu in August. This year Pärnu will also host the Volvo Estonia ORC European Championships (August 10-16).

All three last year's ORC I
winners will race for the prize. Current title holder - yacht Forte from Kalev Yacht Club with Jaak Jõgi at the helm – is now also the 2014 ORC group B World Champion. Last year's second, Reval Café Elisa from Kalev Yacht Club with Eero Pank was the fifth in Kiel. Ott Kikkas and Sugar 2 from Pärnu Yacht Club are the 2013 ORC group C European Champions and the fifths in the Worlds both in 2014 and 2015. However, they will see tough competition from 2014 Estonian and Finnish ORC group A champion Tiit Vihul as the captain of Olympic from Dago Yacht Club and Aivar Tuulberg's brand new Katariina II designed by Maurizio Cossutti and built by Ridas Yachts in Estonia from Pärnu Yacht Club, who was the silver medalist at 2013 European Championships in group C. Priit Tammemägi on Premium from Kalev Yacht Club, 2013 European Championships silver in group B will also race for the podium place.
ORC II
has many Beneteau yachts racing against each other. The front-runners will definitely be the winner of the last two Moonsund Regattas yacht Jazz with Risto Riim at the helm from Kalev Yacht Club; Alari Akermann's 2014 bronze Merepärl from Pärnu Yacht Club; 2014 Estonian and Finnish champion and the 2014 winner of the Kalev Yacht Club's Seiko Cup My Car and Andres Laul from Kalev Yacht Club.
ORC III
, where the Estonian champions will be established, will miss the previous multiple winner Koit Pauts as he is racing in group II on yacht Matilda now but yacht Kadri with Andres Haavel from Saaremaa Merispordi Selts and yacht Prizrak with Dmitry Mostovoy from Moscow will put up a tough fight.
In ESTLYS1
you will see racing the last year's winner Fanatic with Ain Jalasto from Kalev Yacht Club, who was also the Finnish Suursaari Race class winner in 2013, and last year's runner-up yacht Tessa with Alar Ivanson from Kalev Yacht Club.
ESTLYS2
will see tough competition between the Latvian yacht Kolibri with Roman Mickevic (who has been racing the Moonsund Regatta for 30 years already) and Liliann from Saaremaa Merispordi Selts with the team of Margus Beljakov on board. The others to watch would be Harri Murd and yacht Temper from Pärnu Yacht Club and Mikk Metstak on Brigitta from Kalev Yacht Club. ESTLYS3 sets sail with the last year's winner Andres Kõnd on Frida (Kalev Yacht Club), Margus Tasa on Mercurius (Saaremaa Merispordi Selts) and Henry Viiret on Luisa (Haapsalu Yacht Club).
This year
there are ten Folkboots
in competition. Olev Oolup on Tuuli (Haapsalu), Mikk Köösel on Greta and Pertti Neero on Topu (Kalev Yacht Club) will all compete for the Estonian champion title. They were all on the podium in last two years.
There will be two yachts racing with all-female teams. They are yacht Kaija from Noblessner with Sigrid Sooman at the helm and yacht Divine Intervention with Anne-Mari Luik. The oldest yacht competing this year is Folkboot Fleur built in 1943 with Max Daniloff. The regatta has also three brand new yachts built in 2015: Katariina II (Pärnu Yacht Club), Iti (Bavaria 33CR) and AquaMarine Hanse 455 from Kalev Yacht Club.
The 113 yachts on sea will be managed and heeded by the team of PRO Andres Talts. Protests and problems will be solved by jury chairman Bernard Bonneau from France who also worked on the international team of the recent Volvo Ocean Race. Yachts are measured and checked by Arvet Tetsmann's team and the race office is run by Krista Liiv.
The A. Le Coq Moonsund Regatta is organised by ESS Kalev Yacht Club in cooperation with Pärnu Yacht Club, Saaremaa Marine Sports Society and the Estonian Yachting Union. Sponsors of the Moonsund Regatta are: A. Le Coq, the City of Tallinn, Pärnu, Danske Bank, Porsche, Euronics, Postimees, Veeteede Amet (Estonian Maritime Administration), Sportland/Helly Hansen, Dermoshop, Loodus Invest, Saaremaa Juust, Tallink, Saarte Liinid, DSV, AS Rahva Raamat, Eesti Vabatahtlik Mere- ja Järvepääste, Hiiu Vald, Port of Kärdla, Muhu Municipality, Kuressaare.
On Facebook:
https://www.facebook.com/pages/Muhu-v%C3%A4ina-regatt/320779705992?sk=timeline
Postimees online live:
purjetamine.postimees.ee
GPS tracking
www.sportrec.eu/?page_id=671
News and galleries:
purjetamine.postimees.ee
2014 galleries and videos:
muhuvain.ee/galerii