The 59th A Le Coq Moonsund Regatta was opened today |
The opening words were said by Pärnu Yacht Harbour's commodore Väino Hallikmägi and the sailors were also greeted by the minister of culture, Indrek Saar. The minister of culture said that the Moonsund regatta carries on the importance of seaculture in our country and wished everyone a pleasant trip. The vice-mayor of Pärnu, Rainer Aavik, shared the greetings from Pärnu and it's people. Also, Katrin Verik, the marketing director of A Le Coq which is a sponsor of the event also greeted the sailors and behalf of Saaremaa Merespordi Selts Margus Hiet said the opening words.
Egon Elstein, the president of Estonian Yachtclubs Foundation sended the sailors on their way with joy and told a joke – if you're a grown up, you will never be a sailor and if you're a sailor, you will never be a grown up.
The organisers thank all the sailors and wish them a great competition and honest winds!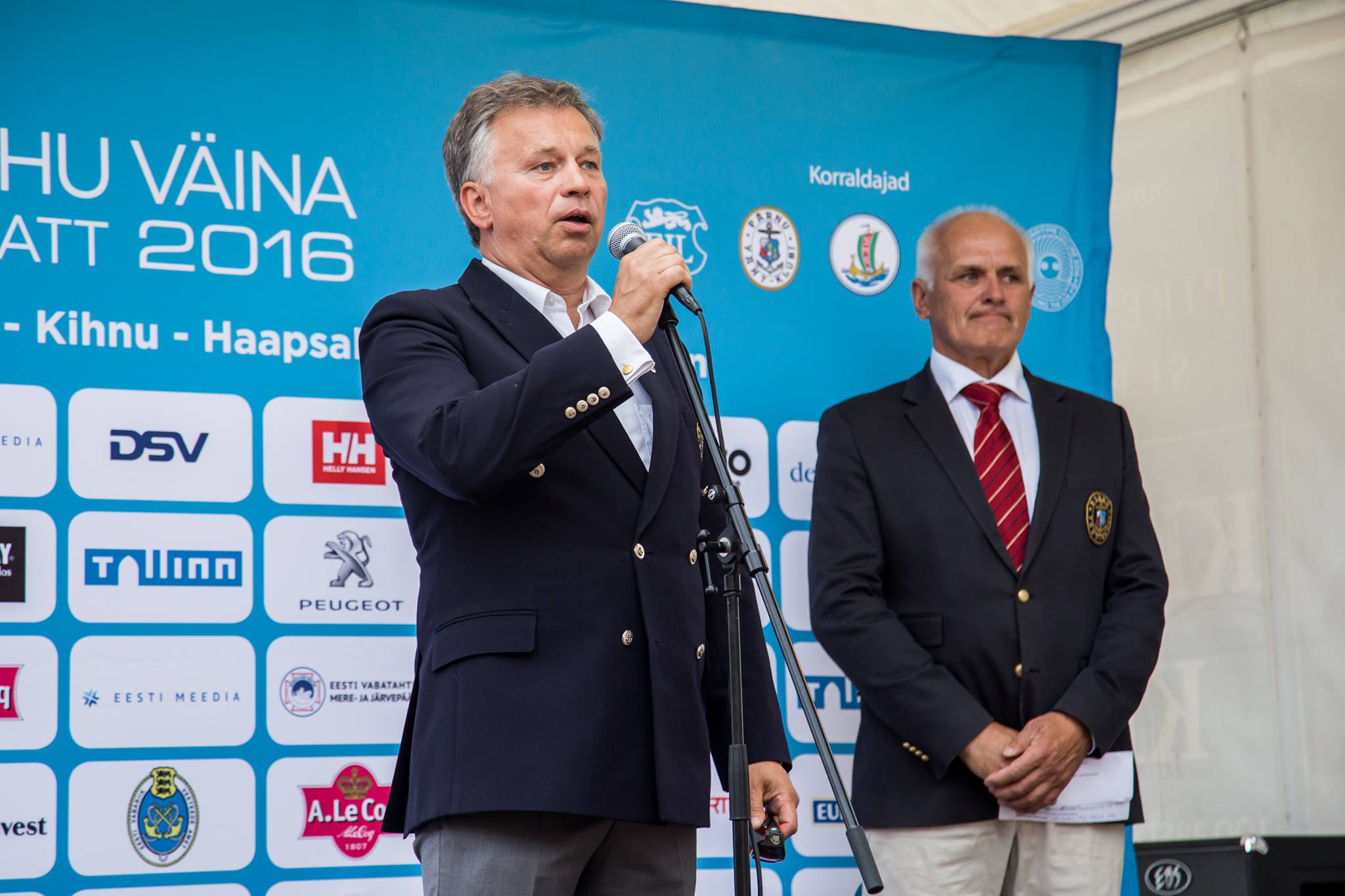 (c) Meisi Volt